RADAR SHOT OF THE JUNE 18, 2001 SIREN SUPERCELL/TORNADO. LOOK AT THAT HOOK ECHO!!!!! THE NORTHERN SUPERCELL 29 MILES SW OF DULUTH ALSO HAD REPORTS OF TORNADOS.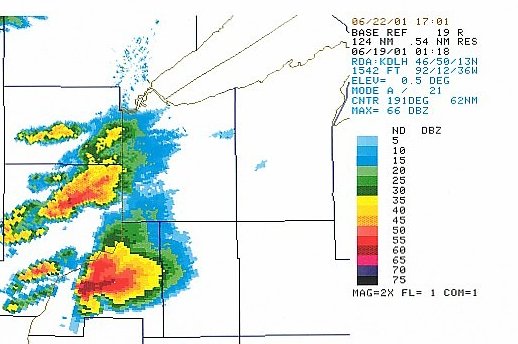 There is a large varaity of severe weather in the northland. From winterstorms, to thunderstorms, to storm force winds on lake superior to even icestorms. This website is the place to be when severe weather strikes! This site is still being worked on and won't be complete for a few months, but I will update the severe weather outlook every day or so.
My other Skywarn partners, Aaron DeBaiso and Chris Little.